Arts & Crafts Mission Style Furniture, Lighthing & Accessories
Created By David Lees, English Master Craftsman.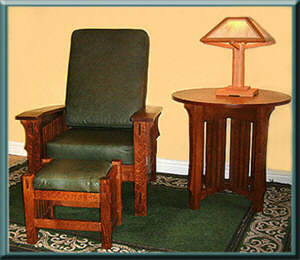 Click on the image above to view our products
Creating Tomorrows Antiques Today
"Thank you so much for the beautiful buffet..it far exceeds my expectations (and they were very high!!). It really is a piece of art and your talent and creativity shows through. Nobody has been allowed to put anything in the drawers or cupboards yet..it's too beautiful the way it is!!! Thank you and your son for the craftsmanship and attention to detail; and to cap it off, having it hand-delivered by you. We will definitely be in touch regarding our kitchen makeover plans...It was a pleasure meeting you"
The Cramptons
Site Author: Andrew Lees.
Please Contact: Crestwood Design if you have any comments about this site.
Copyright © 2013 Crestwood Design. All rights reserved.